GENERAL INFORMATIONS

OPENING

The site will open Tuesday, April 2 and 3, 2019 at 8:00 a.m.
It will close on Wednesday, April 3, 2019 at 8:00 p.m.

RUNNING OF THE DAYS

April 2, 2019

>> 8:00 a.m.- 9:00 a.m. Opening
>> 9:00 a.m.- 12:30 p.m. Business meetings
>> 12:30 p.m. - 2:00 p.m. Lunch break
>> 2:00 p.m. - 6:00 p.m. Business meetings
>> 6:00 p.m. Networking Cocktail 🍸 + Announcement Start-up Challenge Winner 🏆 + Announcement of the ESA BIC Nord France launch 🚀

April 3, 2019

>> 8:00 a.m.- 9:00 a.m. Opening
>> 9:00 a.m.-5:00 p.m. Business meetings
>> 12:30 p.m - 2:00 p.m. Lunch break
>> 2:00 p.m. - 5:00 p.m. Business meetings
>> 05:00 p.m. Closing

BADGE

A badge is required to participate in PSW. After registering you will receive a week before the event, an e-badge for printing. It will save you time if you print it beforehand and give you direct access to the exhibition. You will be able to see your schedule of meetings directly via your smartphone when you connect to your member area.


STANDS

STAND DESCRIPTION 4m² (2mx2m)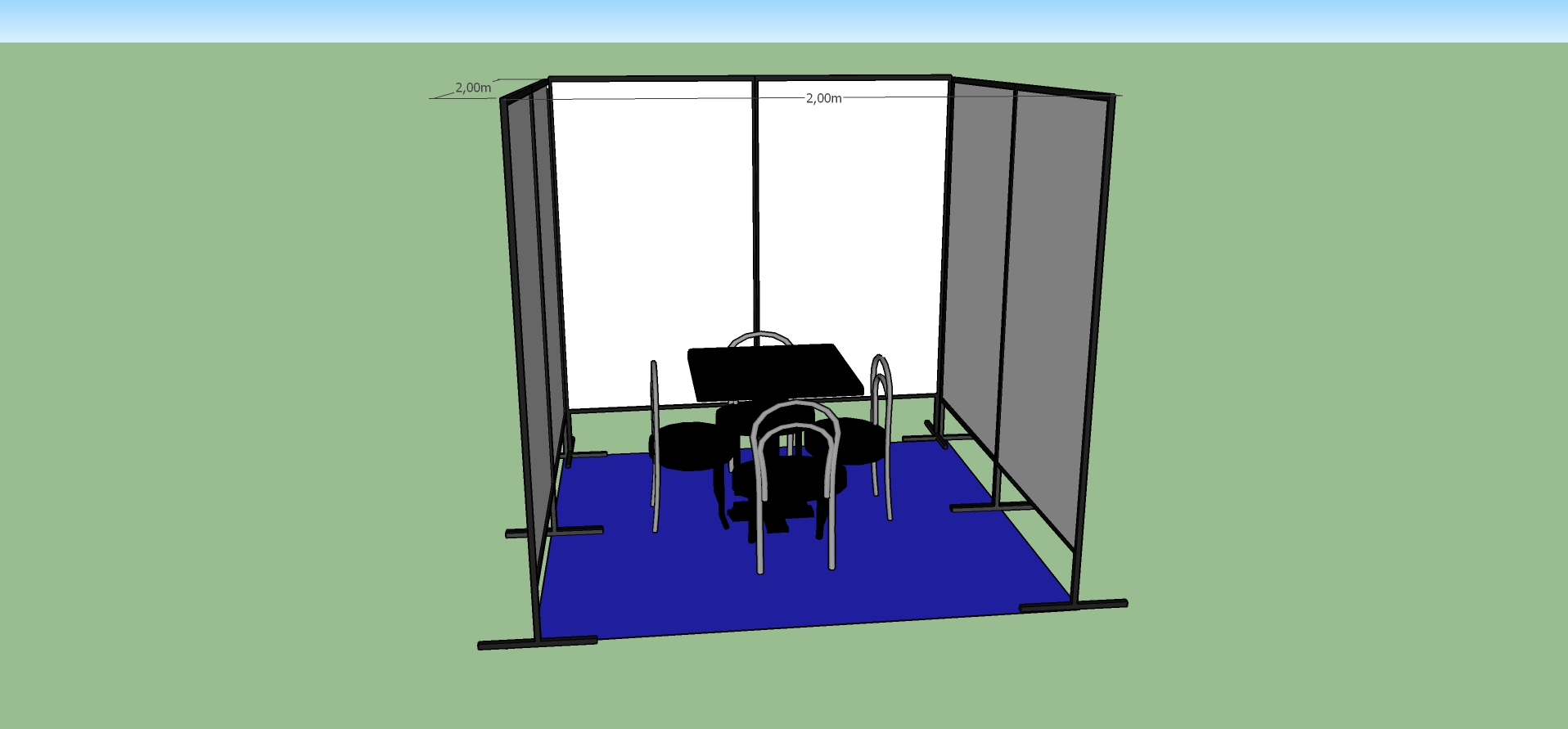 ● 1 table W 70 x D 70 x H 75
● 4 Chairs
● Partition panels:
Bottom of the stand: 2 panels at 1m92 ht
Sides: 2 panels at 1m92 ht
Each partition panel is 1m wide
Surface for hanging posters: 160,2 cm Height and 95,8cm width
● Table lamp
● 220V power sockets
● Wifi connection

Display outside the inner perimeter of the stand is not permitted.


STAND DESCRIPTION 6m² (3mx2m)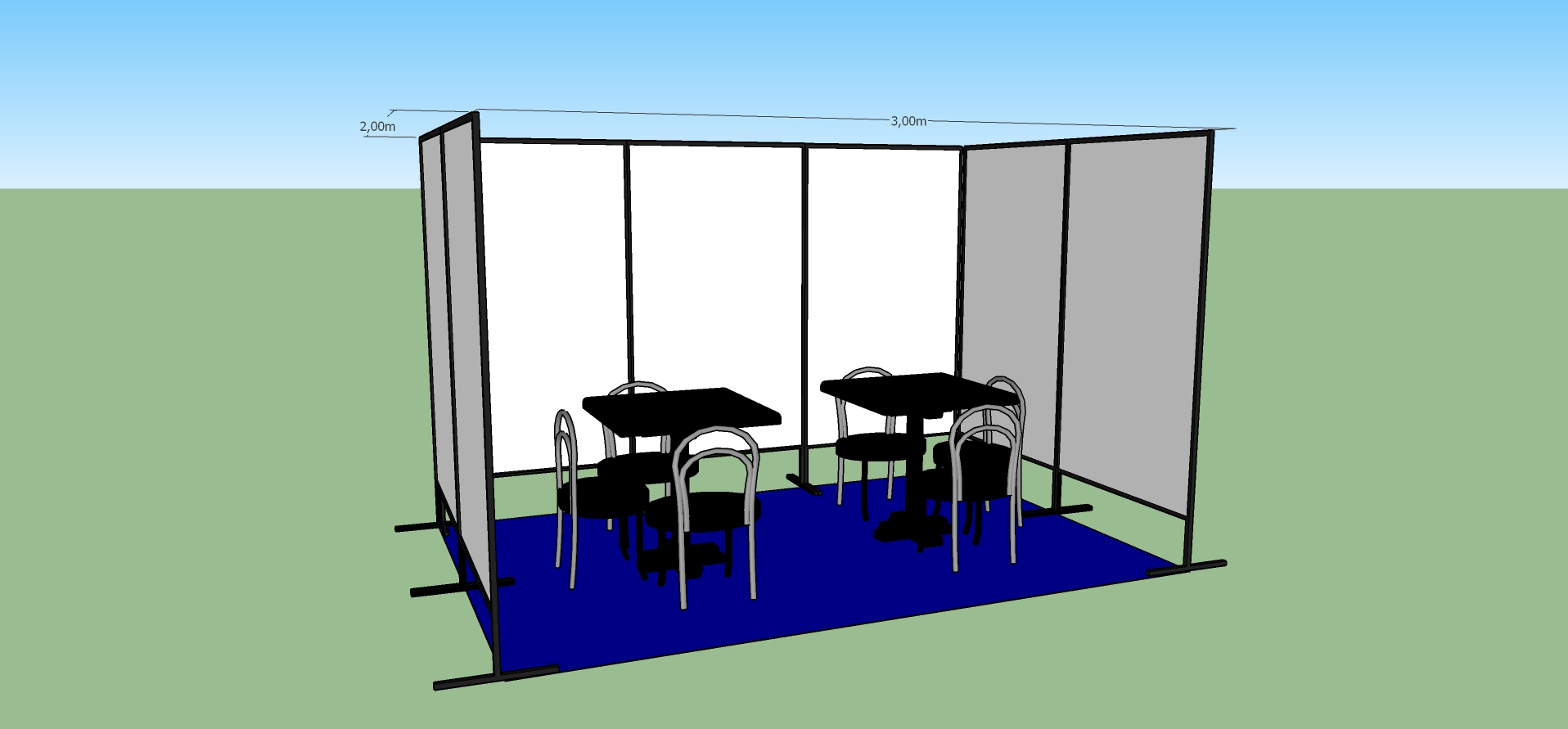 ● 2 tables W 70 x D 70 x H 75
● 6 Chairs
● Partition panels:
Bottom of the stand: 3 panels at 1m92 ht
Sides: 2 panels at 1m92 ht
Each partition panel is 1m wide
Surface for hanging posters: 160,2 cm Height and 95,8cm width
● Table lamp
● 220V power sockets
● Wifi connection

Display outside the inner perimeter of the stand is not permitted.



STAND DESCRIPTION 8m² (4mx2m)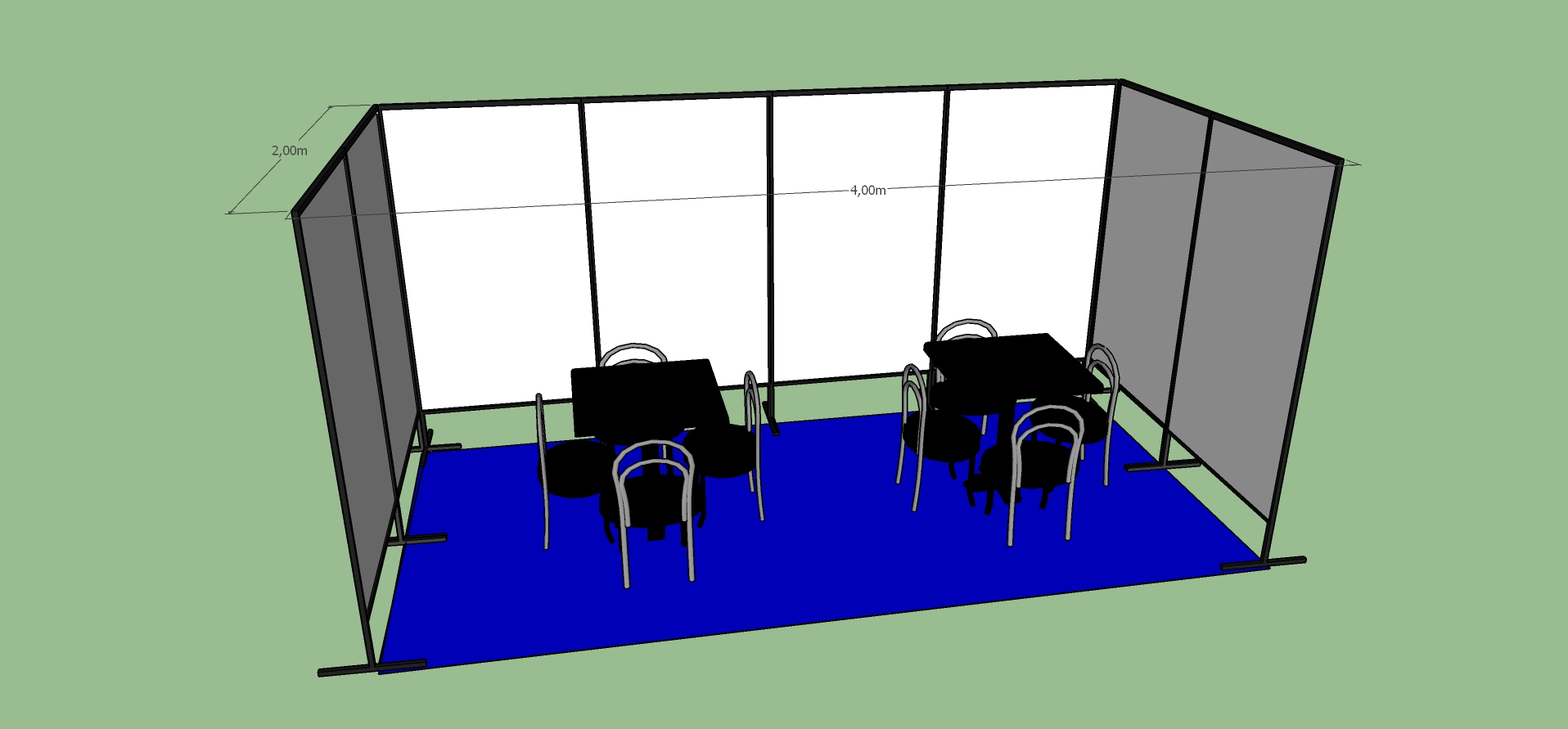 ● 2 tables W 70 x D 70 x H 75
● 8 Chairs
● Partition panels:
Bottom of the stand: 4 panels at 1m92 ht
Sides: 2 panels at 1m92 ht
Each partition panel is 1m wide
Surface for hanging posters: 160,2 cm Height and 95,8cm width
● Table lamp
● 220V power sockets
● Wifi connection

Display outside the inner perimeter of the stand is not permitted.

NB: the name displayed on your booth will be the one indicated on the registration platform.


Delivery, installation and dismantling

The site will be kept on the nights of 1 to 2 and 2 to 3 April 2019, limiting the risk of theft. However if a theft insurance is required for specific materials it is the responsibility of the exhibitor.

DELIVERY

Delivery and parking access is via the "marquise" door on rue de Rome after Hall 7 (Prototypes Hall). The maximum height of vehicles that can access through this door is 3.95m.

All deliveries must take place on 01/04/2019 between 3:00 p.m. and 7:00 p.m. and must be labelled as follows:

EXHIBITOR NAME - Stand number
Paris Space Week
Paris-Le Bourget Airport
93352 Le Bourget

Access is subject to control:
=> passage of security gates
=> the possible opening of the packages by the museum's security guards.

INSTALLATION

ASSEMBLY Exhibitors:
Monday 1st April: 3:00 p.m. to 7:00 p.m.

DISMANTLING

Your parcels must be picked up on the 3rd of April 2019 at 8:00pm at the latest. Otherwise, the goods have not been taken back and will be liable to be destroyed following the vigipirate plan that came into force.

PARKING
Exhibitors can leave their vehicules next to the hall once they enter the marquise door. This parking is for exhibitor's only, ID will be required to enter.
For visitors, the parking will be at the front of the Museum.